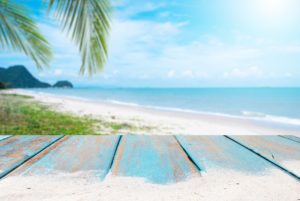 It may be hard to believe but the warm sun, sandy beaches and fresh seafood we're all enjoying this summer will soon give way to snow, sleet and rock salt. So it goes for the billions of us living in the northern hemisphere and the return of winter is just a fact of life. Those who start planning their escape now, however, will have an enormous advantage over folks who want to take a winter vacation when the storms are at their worst. Lifestyle Holidays Vacation Club, which manages a number of resorts across the Dominican Republic, is happy to hear from those who see August and September as an opportunity to plan January get-aways to crystal blue waters. Below, we'll explore some of the benefits of thinking ahead and how Lifestyle Holidays Vacation Club can be of assistance.
Most readers know that last-minute purchases of airline tickets will cost quite a bit more than those obtained months in advance. According to a 2019 article from Travel + Leisure magazine, there really is a sweet spot and it's about 70 days in advance. CheapAir.com says "fares will change 62 times over the course of 11 months, with each dip and rise changing the price by approximately $36," but the "prime booking window" is "from four months to three weeks (or 121 to 21 days) prior to the departure date." If you're coming to Puerto Plata, Punta Cana, Samana or Boca Chica this winter, we'd thus suggest picking up airline tickets in November.
Getting to the Dominican Republic is only half the battle, however. You'll want to make sure that there are vacancies at your favorite Lifestyle Holidays Vacation Club property. This members-only luxury resort company delivers preferential booking to make the process more streamlined. Those making initial outreach about membership can talk to a customer service representative to get the winter vacation ball rolling. Current Lifestyle Holidays Vacation Club members know that elite suites — where private chefs, gourmet barbecues, limo transfers and more — are just a phone call away. The exclusive areas that are also on-site allow for access to beaches, lounges and clubs. It all adds up to a winter get-away that's worlds away from the winter wonderland back home.
Booking early ensures that the Lifestyle Holidays Vacation Club property of your choice will have the most vacancies and be able to accommodate the needs of your stay.