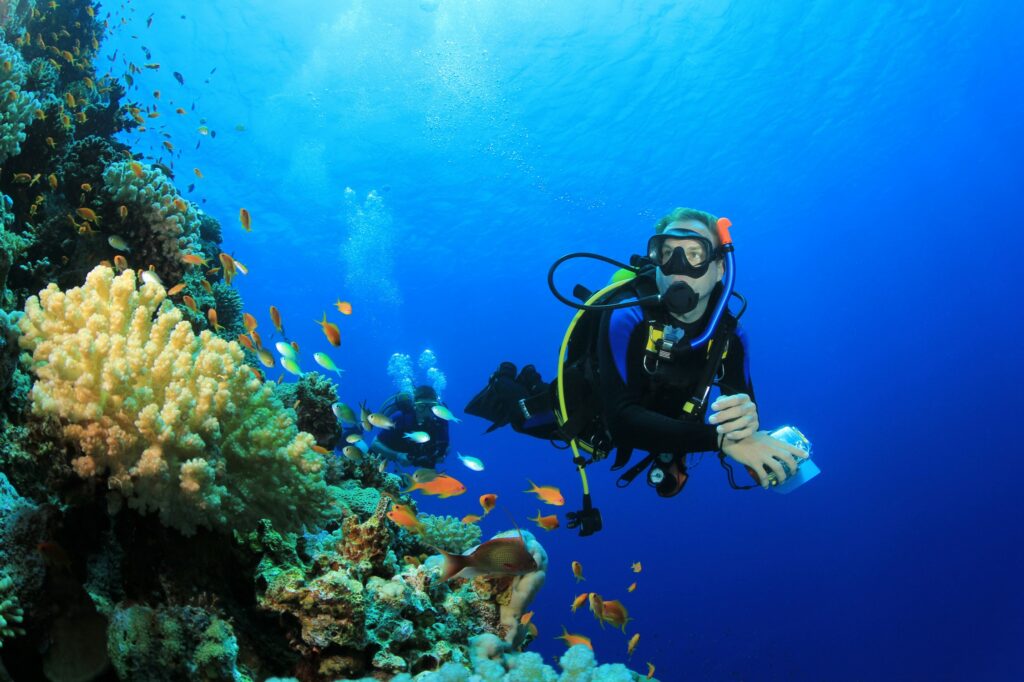 Snorkeling and Scuba Diving are some of the most popular activities people do when they are on vacation. Being able to enjoy the underwater world with all the marine life is incredibly attractive to most people. Snorkeling and Scuba Diving are remarkably similar, the primary difference is that snorkeling only allows you to swim at the water's surface, while scuba diving lets you descend deeper into the ocean. However, as easy, and safe scuba diving is these days, it is still out of reach for some people. Snorkeling is a perfect solution for people to still see fish, coral, and other marine life if they cannot do scuba diving. Lifestyle Holiday Vacation Club gives out some advice for those new to the snorkeling and scuba diving activities.
Snorkeling Safety Tips:
Be aware of currents and tides.
Never snorkel in unknown waters.
Never snorkel too far from your starting point.
Always snorkel with a friend in case you need help.
If needed please wear a snorkel vest for extra floatability.
Make sure you can swim and be able to stay afloat in one spot.
Never touch aquatic life, as some can be very sharp and poisonous.
Book your snorkeling with an organized snorkeling tour guided by professional snorkel guides.
Always tell someone that you go snorkeling, let them know a time in and time out of the water and the location where you go snorkeling.
Snorkeling equipment you must have, a snorkel mask, a spare snorkel mask, fins, and fin strap. Bring sunscreen, water, and a first aid kit.
Scuba Safety Tips:
Be a patient diver.
Relax when diving.
Know the diving material.
Stay hydrated while diving.
Ask a lot of diving questions.
Stay close to your dive friend.
Always listen to your instructor.
To snorkel or scuba dive you are experiencing an amazing activity during your vacation. It is relatively easy, accessible, and an affordable way to enjoy the underwater world and all of it is amazing Marine Life. It can be scary and exciting all at the same time. If the deep-sea scuba dive is not for you, then experience the shallower dive snorkeling to see all the magical wonders of the world. Follow these simple tips and always listen to your instructor, your underwater adventure will be one that you will never forget.