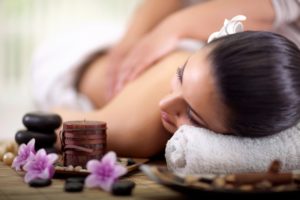 There's nothing quite like getting away with Lifestyle Holiday Vacations. Thanks to the start-of-the-art facilities and amenities offered at Lifestyle Holiday Vacations accommodations, vacationers are provided with nothing but the best as they kick back, relax, and enjoy paradise.
One of the best benefits those who book with Lifestyle Holiday Vacations receive is access to any of the vacation provider's many spas. Lifestyle Holiday Vacations offers a variety of spa services. Keep reading to learn more about each of them.
Yin Yang Spa
Lifestyle Holiday Vacations' Yin Yang Spa was designed to reflect the energy of an Asian temple. This spa mixes the best eastern style massage techniques with the warmth and comfort of Caribbean culture. This unique combination makes for the ultimate setting of relaxation. Guests of the Yin Yang Spa have their choice of treatments such as seaweed body wraps, facials, massages, aromatherapy, and body scrubs. This is a spa that caters to men and women and features showers, saunas, and health club facilities.
Yin Yang – Health & Wellness Spa
Located at The Tropical in Puerto Plata, this Lifestyle Holiday Vacations facility is a favorite of many guests. The Yin Yang health & wellness spa is the best way for vacationers to look good and feel good while losing weight and getting fit. This amazing facility even offers personalized consultations that helps guest create a fitness plan that is custom-made for their personal goals. Using the latest technology and treatments, the Yin Yang Health & Wellness Spa has a highly trained staff and dietitians that are ready to help you be healthier.
Yin Yang Nail Bar
For those simply looking for some relaxation and comfort on vacation, the Yin Yang Nail Bar is the perfect place. The dedicated staff at this incredible facility uses nothing but high-end products and the most cutting-edge techniques to ensure its visitors walk away with amazing looking hands and feet. Guests can also receive the latest hair styles and be waited on hand and foot while they're being pampered.